About Andy's Family Pasta Dinner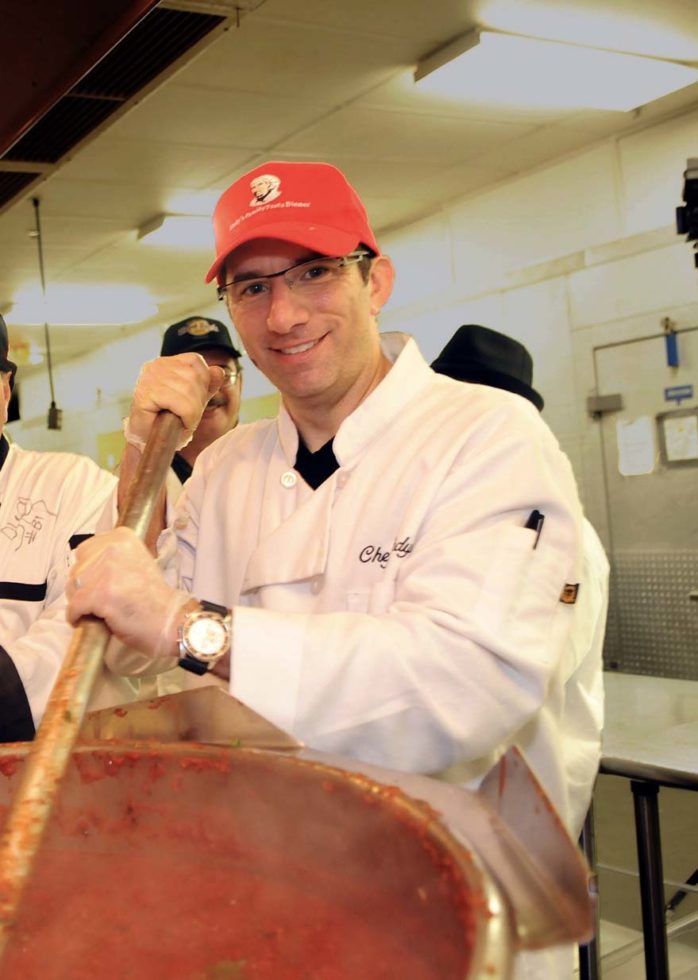 Andy Cagnetta started with a simple idea to invite his friends and family to the LifeNet4Families center to share what great things they were doing for the community. His goal, to raise a little bit of money and have a nice dinner, turned into 21 years of bringing families together for a great cause, supporting LifeNet4Families. Throughout the years, Andy's Annual Pasta Dinner has stayed true to its beginnings. This fun, casual, family event is also unique in the sense that it focuses on incorporating activities for the kids, while also helping teach them the importance of giving back.
The Junior Chef program evolved from this concept. The local schools get involved and ask children to participate in the fundraising aspect of the event. They are then recognized for their accomplishments and leadership by attending the event and coming on stage to receive their personalized chef hats. The program has become one of the most popular aspects of the event, and one we are focused on growing in years to come.
Bringing awareness to the LifeNet4Families mission, while at the same time bringing families together has exceeded our expectations of where Andy's Annual Pasta Dinner could become, and gets us excited as we are looking to reach our $500,000 dollars in 2023.
Join us. It takes a village!
THE ORGANIZATION THAT BENEFITS FROM THE DONATIONS

Thirty Seven Years of Caring
Founded in 1985, LifeNet4Families' mission is to be a seamless system of care for those in need in Broward County, by providing necessary food, ancillary services and referrals. To accomplish this mission, LifeNet4Families serves approximately 5,000 individuals and families annually. LifeNet4Families works to ensure that individuals and families residing in Broward County and facing hardships are able to obtain food and other basic necessities.
While reducing hunger is the primary goal of the organization, LifeNet4Families works to help clients regain or maintain stability by providing clients with access to on-site shower facilities, clothing, counseling, on-site health services, referrals, job readiness preparation, emergency financial assistance, mailing address usage, and mail retrieval services. From the humble beginnings of distributing a few peanut butter and jelly sandwiches to the homeless, to today's provision of 1.3 million meals a year, the agency's dramatic development has reflected both the growing numbers and the growing needs of the poor in the community.
Vision
A world where everyone is free from hunger and poverty.
2022 Andy's Pasta Dinner Committee Members
ANDY CAGNETTA
ALLISON CAGNETTA
FERN CEDOLA
CINDY EISEN
RUTH FRIEDLANDER
JOAN GABRIELE
MELANIE GEDDES
JILL HOROWITZ
LOIS MARINO
SCOTT MAY
MEGAN MORRISON
RONDA RAMOS
BARRY SANDERS
MARCIA BARRY-SMITH
KATHY THOMSEN
CARRIE WIESENFELD
KEN WEISENFELD
ROBIN WOLFER