No Hunger Champion Volunteer Program Overview
Historic Year and Need! We need your help as a No Hunger Champion!
Why?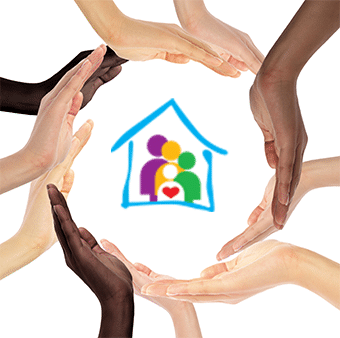 2020 has seen the need for services skyrocket at LifeNet4Familes due to the COVID Pandemic effects on those most vulnerable in our community. This year, Andy's 19th Annual Family Pasta Dinner will be held online on Sunday, February 21st, 2021 and we will not have the usual fundraising activities that help reach our goal.
That is where you come in! If you help us raise money, not just by donating (but that is great too), but by becoming a fundraiser yourself, you can make a huge difference! The money raised will directly benefit LifeNet4Families and their efforts to provide food and other basic resources to people in need in Broward County during this unprecedented time in our country!
Your Goal
If you could sign up and become a No Hunger Champion and recruit others to try to raise $100-$1,000 each, we could reach our goal to help LifeNet4Familes serve those in crisis and bring them to stability!
We invite you to become a No Hunger Champion, the title we have given volunteers that will fund-raise for this event. Set up your website with a goal and share it with friends, family and anyone that will give to your page. There will be an ongoing leaderboard and recognition online of our top fundraisers (with your permission).
BECOME A NO HUNGER CHAMPION / LOGIN
If you want to donate to a No Hunger Champion, please click here:
DONATE TO A NO HUNGER CHAMPION
After you click through and make your payment, you will be able to select the No Hunger Champion of your choice.